If you haven't browsed around our Vipcation website before, here are couple of pages that could interest you before you scroll down to browse through the hotel accommodation.
A dreamy summer setting:
LUXURY HOTELS IN DUBROVNIK
Vipcation experience starts with a business jet flight. Then there's the landing in Dubrovnik, one of the most charismatic destinations in the world. After the flight, it's only natural we ensure you with a perfect holiday atmosphere and accommodation.
Hop to the magnificent Old Town or explore the coast and enjoy bespoke itineraries, tailor-made to your specific requirements. Or you can simply stay in the hotel, take a dip in the crystal clear Adriatic and sip some wine on a fabulous restaurant terrace with the sweeping sea views.
Whether you are honeymooners looking for a perfect romantic destination, a family or a couple looking for a holiday to remember or a discerning traveler, we guarantee you will find what you're looking for.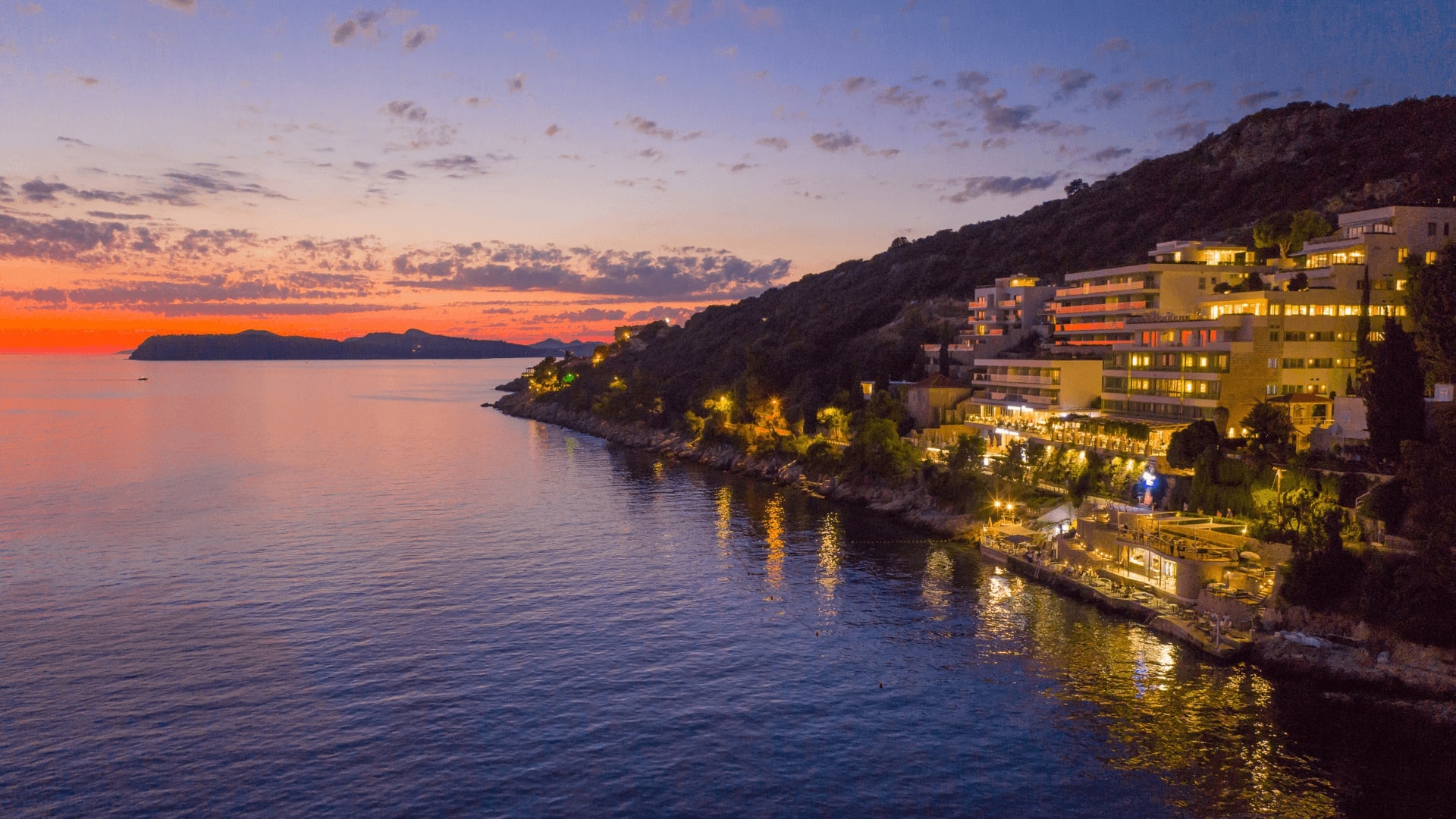 Explore the hotels...
HOTEL MORE
Hotel More is a luxury 5-star boutique hotel in Dubrovnik, located in peaceful Lapad Bay, one of the most beautiful sites in Dubrovnik. It bears its name rightfully and proudly, THE SEA (in Croatian: more), seeing that the sea is within striking distance. You can breathe in the salt with the view into the blue distance of the sea and its cliffs evoking peace and tranquillity. Elegant rooms, permeated by warmth and luminosity, the breath-taking view of the Adriatic Sea and the aromatic gardens surrounding the hotel, offer a sense of becoming one with nature and returning to yourself.
READ MORE
Hotel More is proud to say that throughout the years they have been awarded numerous awards, the last of which is the prestigious 2019 Travellers' Choice Award, the highest recognition given by TripAdvisor, the world's largest travellers' portal. Based on the reviews and opinions of millions of travellers, Hotel More is among the top 1% of all reviewed hotels. They are also among the top 25 hotels in Croatia in the following categories: Top 25 hotels; Top 25 romantic hotels; Top 25 luxury hotels; Top 25 hotels based on service